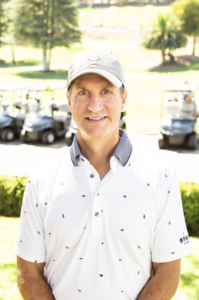 Tim Angst
Tim Angst is a Managing Partner with SAP. With 25+ years of experience in the technology industry, Tim has held a variety of sales leadership and general management roles. These roles have been at companies such as HP, Siebel Systems, General Electric and IBM. Tim graduated from the University of Wisconsin, Madison with a BS in Electrical and Computer Engineering and received his MBA from Northwestern University's J.L. Kellogg School of Management. Tim resides in Pleasanton, CA with his wife and three children.
JR Becko
An accomplished amateur golfer, J.R. played at UC Santa Barbara, graduating with a degree in Business Economics. He resides in Pleasanton with his wife, Lisa, and two boys, Jacob (11) and Luke (9), both who are First Tee participants and play a variety of sports in the local community. When they are not on the course, you may spot them mountain biking on the Pleasanton Ridge. J.R. is the Senior Vice President of Global Business Operations for Liftoff Mobile. He credits golf for many of the opportunities he's encountered throughout his life, including introducing him to the mentor who brought him into the world of venture capital, setting him on the career path he has enjoyed for the past 20 years. J.R. continues to be active in competitive golf and in addition to The First Tee Tri-Valley, J.R. also serves on the Board of College Golf Fellowship.
Matt Beinke – Board President
Matt Beinke is a partner at Blackhawk Properties, a residential and commercial development company located in Danville. Matt grew up in Danville and he remains active in the community, also serving on the Contra Costa County Sheriff's Posse and John F. Kennedy School of Law Advisory Board. Matt is a graduate of the University of Washington and a licensed attorney in California.
Denise Burrell
Denise grew up back east in a golfing family, where her family owned a driving range where she worked during college. A long standing golfing member at Castlewood Country Club and has lived in Pleasanton for 30+ years where her two adult children were raised. Most of her career has been in the recycling industry including 20 years for Anheuser-Busch Corp. She is currently employed as a region manager for Constellium, a large aluminum company. Denise has served on various boards but is very excited as she joins the First Tee board.
Troy French
Troy French is the Market Leader for PNC's Corporate and Middle Market Banking group for Northern California. In his role, he leads a team of Relationship Managers, Credit Products and product partners that provide support and value-added solutions for clients and prospects of the bank.
Prior to joining PNC, Troy was with Wells Fargo for nearly 24 years in a variety of roles across different businesses and covering a variety of industries. Most recently, he was Regional Vice President and Commercial Banking Leader in the Bay Area and Central Coast. Troy started his career with PIMCO in trading and worked at Standard & Poor's as a currency analyst for bank clients.
Troy and his wife, Kelly, have raised their kids in the East Bay. Both he and Kelly serve on several non- profit boards that benefit kids and education. Troy has a Bachelor of Science degree in Finance from California State University Sacramento.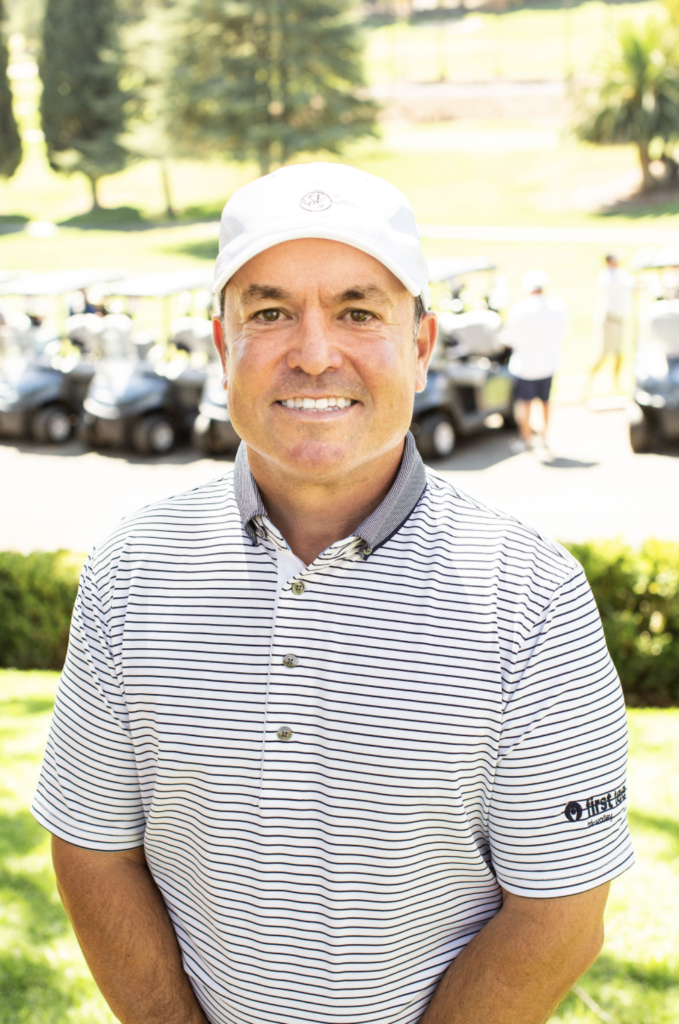 Don Garman – Board Vice President
Don Garman is the Founder and Chief Investment Officer at Mirador Capital Partners and Co-Founder of Tri-Valley Ventures. Garman is a seasoned investor in both public and private companies for over 30 years. leading Mirador's Investment Committee and overseeing each of the firm's proprietary investment strategies. In addition, he is responsible for all investments in the Financial Services, Financial Technology, and Insurance Sectors for Tri-Valley Ventures. Don has earned the prestigious designation of Certified Financial Planner. Prior to found Mirador, Don served his clients at two of the nation's largest advisory firms. He is very active in the Tri-Valley area and supports many community organizations, including The First Tee of the Tri-Valley, The George Archer Foundation, and the Livermore Valley Wine Growers Foundation. He also serves as President of the Tri-Valley Cal (UC-Berkeley) Alumni Club. Don lives in Pleasanton with his wife Mindy and has two children. Don is an avid drummer, golfer, and snowboarder.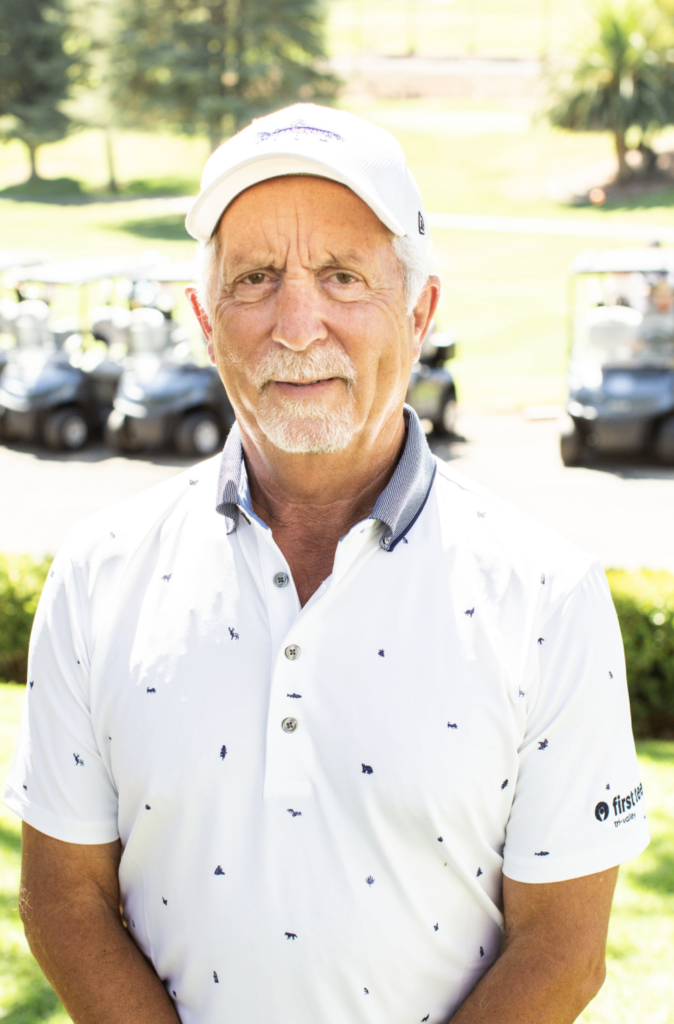 Steve Gilmour
Steve is the owner and founder of Leisure Sports Inc. located in Pleasanton, CA. He has led the acquisition, development, construction and management of ten sports clubs and three hotels. Steve's creativity is the force behind the development of the fitness resort concept, the basis of the highly successful ClubSport and Renaissance ClubSport brands. Leisure Sports currently owns and operates fitness clubs and hotels in California, Nevada, and Oregon serving more than 54,000 members and employing over 1500 people company-wide.
Andrea Haviley
Andrea Haviley is the Vice President of Financial Planning & Analysis and Assistant Treasurer at AEye, Inc. She is also the Founder of the AEye Foundation where they support community and national/international initiatives such as diversity in STEM and community crisis needs. In addition, she is the leader of the Facilities organization and 401K Committee, as well as member of the Disclosure Committee at her company. Andrea is also currently a Lecturer at the University of California at Davis Graduate School of Management where she is an Alumni of their graduate school. She holds the Harvard FinTech Premier Certification and is also an undergraduate alumni of California Polytechnic State University, SLO. Haviley is a seasoned financial executive in both public and private companies for 25+ years primarily in the cloud software tech space and has been with Tri-Valley tech firms, such as PeopleSoft, Veeva and AEye, for much of the time since 1999. She participated in taking two Tri-Valley companies (Veeva, AEye) through successful IPOs. She has also served for several years with the National Charity League, Pleasanton Chapter, an organization that develops the next gen women leaders and is the President Elect for the 2022-23 year. Andrea is also a Founding Member of CHIEF, a private network designed for women in executive leadership to strengthen their leadership, magnify their influence, and pave the way for others. Andrea is very active in the community and lives in Pleasanton with her husband and two children. She loves to golf, snow and waterski, as well as spend time with family and friends.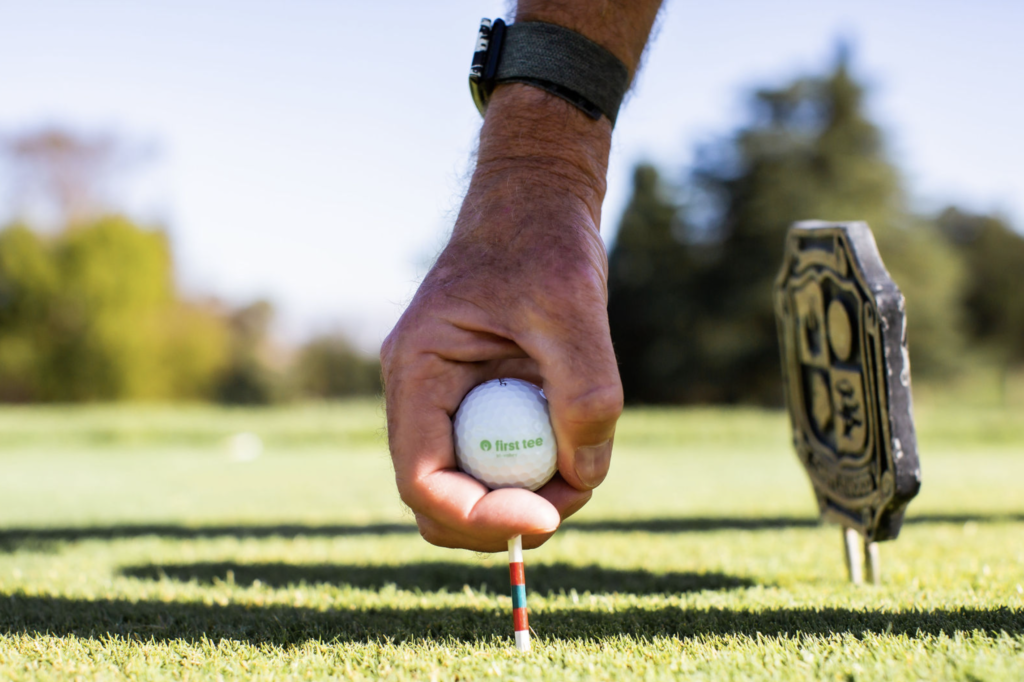 Alan Hyman
Alan is Chairman of the Board of Fremont Bank. He is also President/Director of the San Francisco Council of the Boy Scouts of America and on the Holy Names College Board of Trustees. Born in Fremont, California, Alan now lives in Alamo.
Dana Jetter
Dana is a PGA golf professional and one of the founders of The First Tee of the Tri-Valley. He is a partner in Jetter Golf, LLC, which operates both the Spring Valley Course in Milpitas and the Pleasanton Golf Center. Raised in San Jose, California, Dana received his bachelor's degree from San Jose State University and has made his home in Pleasanton with his wife Cathy and their two children Cayla and Nate.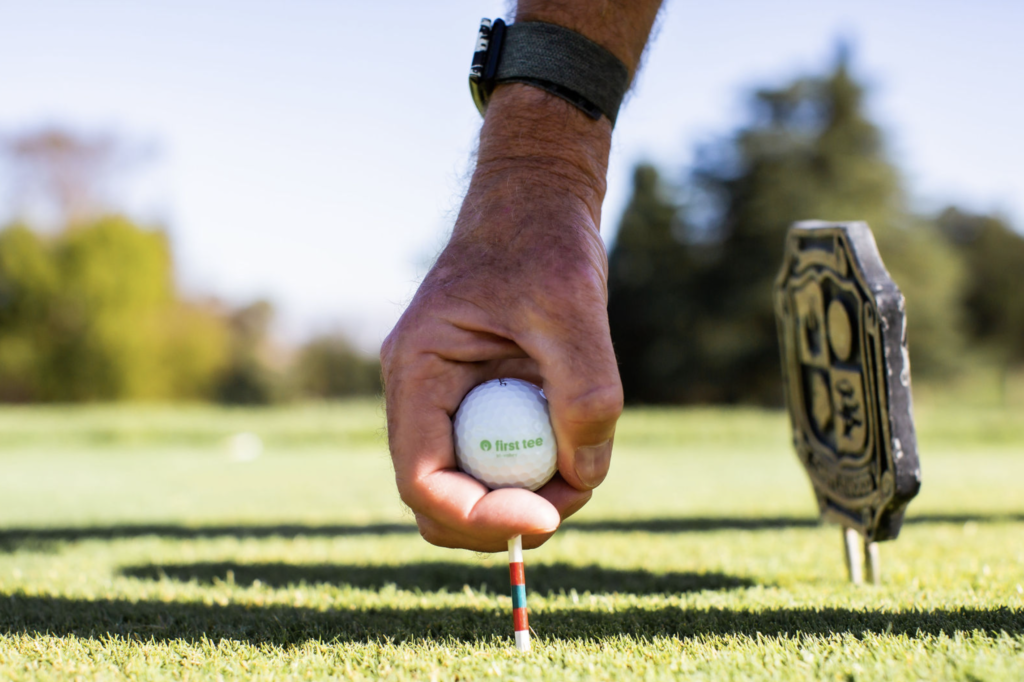 Greg Jetter
Greg is a partner in Jetter Golf, LLC, which operates Spring Valley Golf Course and Pleasanton Golf Center and one of the founders of The First Tee of the Tri-Valley. As a Certified Class A Golf Course Superintendent, Greg has spent his career involved in golf course operations and development. After earning an economics degree from U.C. Santa Barbara in 1990, Greg moved to Pleasanton California were he currently resides with his wife Pam and their two sons.
Steve King
Steve King is currently an investor and strategic advisor to early stage technology companies. During his 25 year career in Silicon Valley Steve has served as President and CEO of multiple venture backed companies. In 2010 King joined DocuSign as president and CEO, leading the company from single digit millions in revenue to over $20 million. Prior to DocuSign, he led ZANTAZ as president and CEO. During his 7-year leadership ZANTAZ grew to become the recognized market leader in cloud-based content archiving and e-discovery solutions, attaining a four-fold increase in revenues from 2001 to 2005. In 2006, he received the Ernst & Young Entrepreneur of the Year Award. King also held executive positions of E*TRADE Financial during its hyper-growth period. He was a member of the executive team that grew the company from under $100 million to more than $1.5billion in revenues, ultimately becoming CEO of E*OFFERING, an online investment bank launched by E*TRADE Ventures. Steve and his family have been Pleasanton residents since 1985.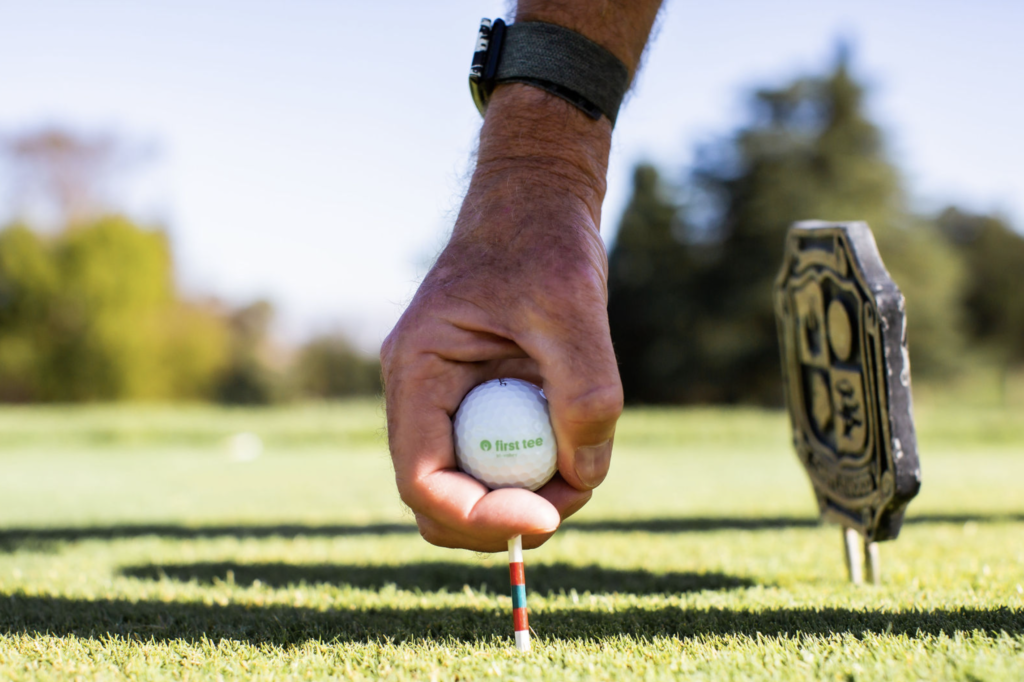 Jeffrey E. Mackenzie – Board Treasurer
Jeff retired as Vice President from Simpson Manufacturing Co., Inc. in 2017 after a 23 year career there. At Simpson, he oversaw the external reporting, equity compensation and domestic real estate as well as managing various other finance functions. Prior to joining Simpson, he worked for Deloitte & Touche, LLP in San Francisco, California. Mr. Mackenzie earned his CPA license in 1995. He holds a Bachelor of Science degree in Business Administration from California State University, San Diego, and a Masters of Business Administration degree from Santa Clara University.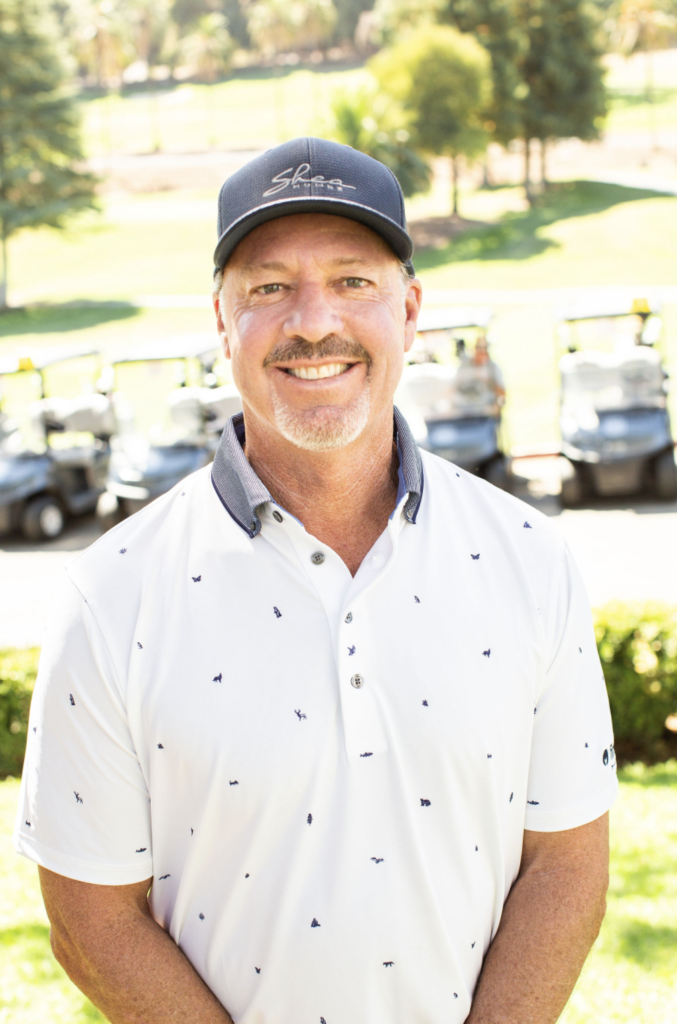 Layne Marceau
Layne Marceau is President of the Northern California Division of Shea Homes. He joined the company in 1995 as Vice President of Finance for the Southern California Division. In 1999, he became Corporate Vice President of Operations and in 2000 he was named President of the Northern California Division. Layne has been a member of the California Building Industry Association since 1995 and was inducted into the California Homebuilding Foundation Hall of Fame in 2009. He has been a board member of HomeAid of Northern California since 2001, the First Tee Tri-Valley since 2005, and the Livermore Performing Arts Center since 2007. Layne and his wife reside in Newport Beach, California.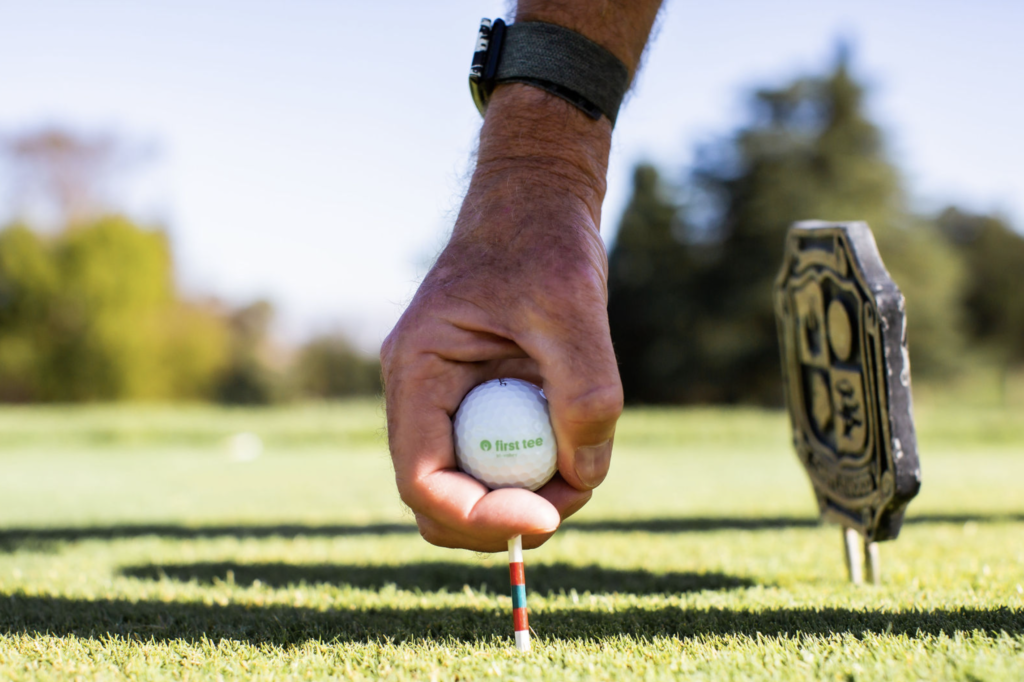 Jeff Richards
Jeff Richards is a Managing Partner at GGV Capital, a global venture capital firm. Prior to joining GGV, Jeff founded two software companies, R4 (acquired by Verisign) and QuantumShift. Prior to becoming a founder, Jeff worked as a management consultant at PricewaterhouseCoopers in the US and Asia. Outside of GGV, Jeff cofounded the AllRaise Xcelerate program which helps drive board diversity in the tech industry and sits on the Advisory Board of the Magnuson Center for Entrepreneurship at Dartmouth College. Jeff lives in Pleasanton with his wife and 4 kids. Jeff grew up in a big golf family; his grandfather Gordon was a golf professional and his father Bruce was a top amateur golfer and is in the PNGA Hall of Fame.
Steven Rivera
Steven is co-owner and CEO of Bayside Interiors, Inc. and Bayside Doors, Inc. Both entities are specialized sub-contractors providing a full range of commercial construction services throughout California. Steven has had a life-long passion for golf. One of his first jobs, at the age of 13, was at Sunol Valley Golf Course and he subsequently played golf collegiately for Chabot Junior College. Steven continues his involvement, participating in an assortment of tournaments both as an organizer and as a player. Steven resides in Pleasanton with his wife, and enjoys spending time with his children and grandchildren.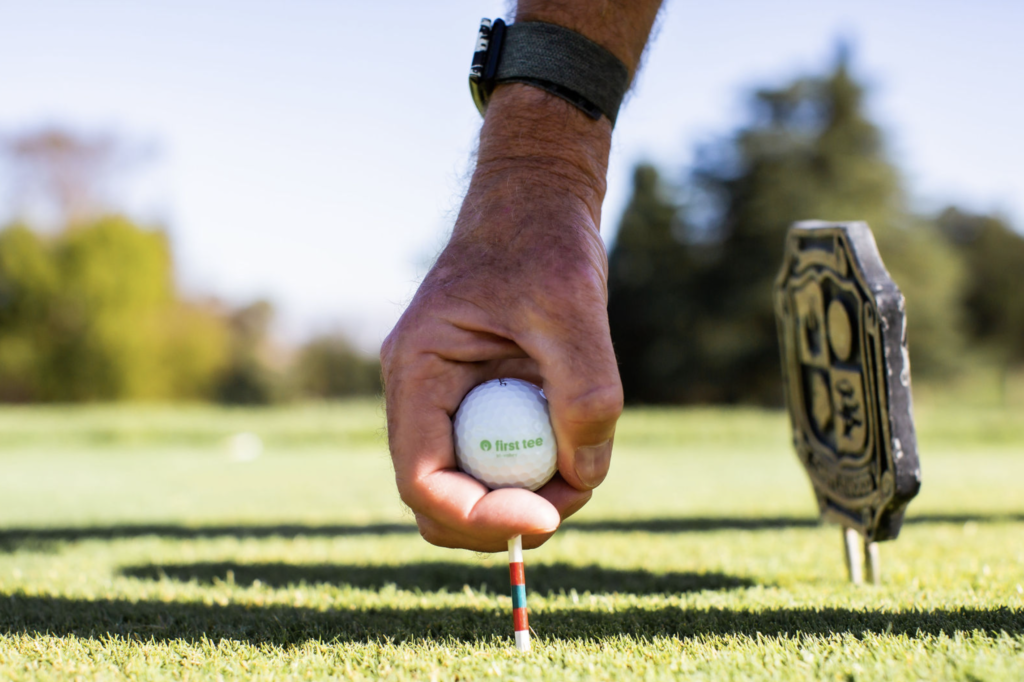 Mike Scarpelli
Michael Scarpelli serves as Chief Finance Officer at Snowflake. Prior to joining Snowflake, Mike served as CFO at ServiceNow from 2011-2019. He previously served as Senior Vice President of Finance and Business Operations of the Backup Recovery Systems Division at EMC from July 2009 to August 2011, after EMC acquired Data Domain where he served as CFO for three years. Scarpelli holds a bachelor's degree in economics from the University of Western Ontario.
George Schmitt Jr.
George is a packaging consultant at American Packaging. A long time Pleasanton resident, George earned a degree in Economics and Business Administration from St. Mary's College following his graduation from Foothill High School. George and his wife Jen reside in Pleasanton with their three children, Grace (sophomore at Foothill), George (eighth grader at PMS), and Gavin (sixth grader at PMS).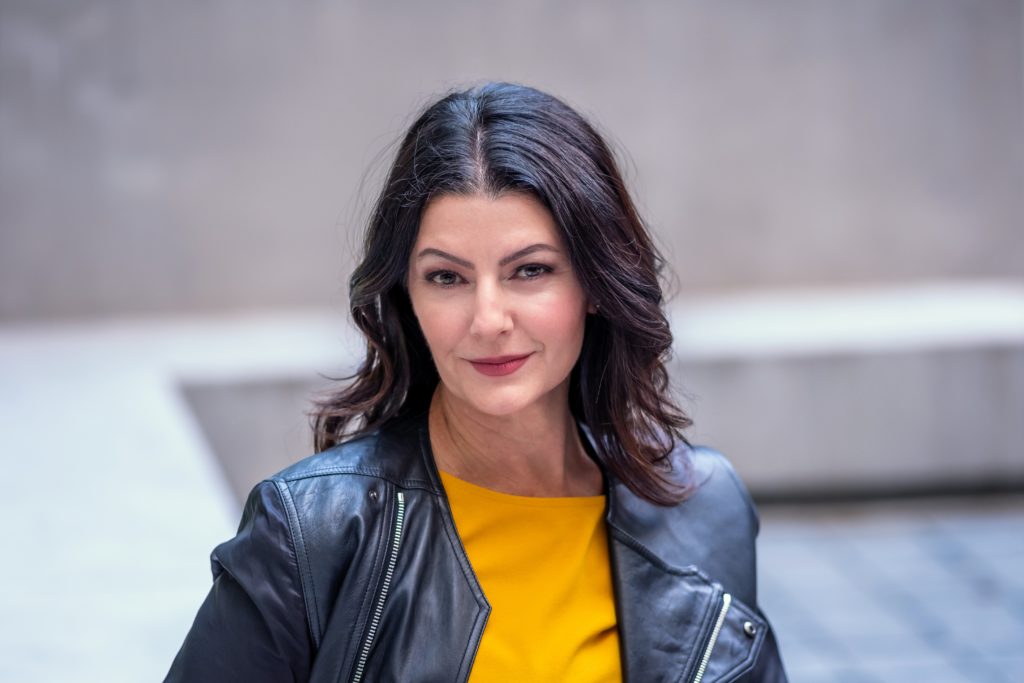 Julie Solomon
Julie Solomon has over 25 years of experience leading sales and customer success organizations in technology and financial services. She is currently the Chief Revenue Officer of Synctera. Prior to Synctera, she was theSenior Vice President of Sales at Envestnet | Yodlee and held a variety of roles in sales, product management, as well as alliances and channels during her 10 years at Oracle. Julie holds a Ph.D. in Clinical Psychology and worked in the criminal justice system for many years before making the shift to the technology sector.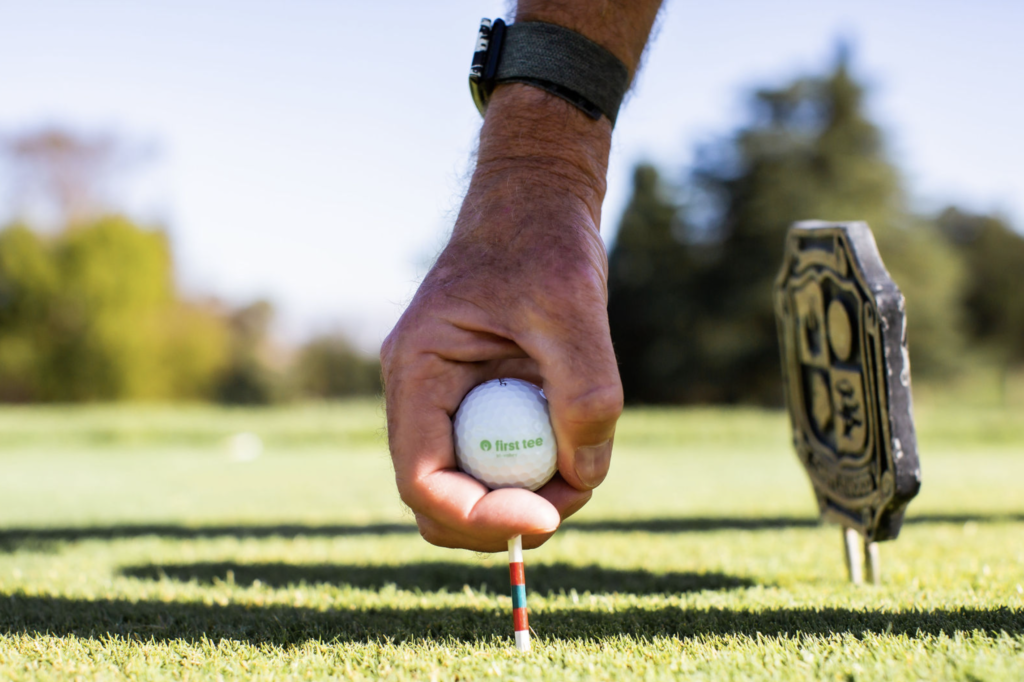 Ron Vyse – Board Treasurer
Ron Vyse brings over 30 years of diverse financial services industry experience to his current role as a Senior Vice President and Private Wealth Advisor at Morgan Stanley Private Wealth Management, which he joined in late 2021 after 16 years at Wells Fargo. He began his professional career as an assistant golf professional at Blackhawk Country Club in Danville, and has carried this lifelong passion for golf in to his work on the FTTV board. Ron graduated from Montana State University at Bozeman, where he played varsity basketball and earned a B.A. in history. He went on to earn a graduate degree at the University of Washington's Pacific Coast Banking School. He is an active member of the MSU-Bozeman Alumni group. Ron and his wife, Adrienne, split their time between the Bay Area and the Central Coast.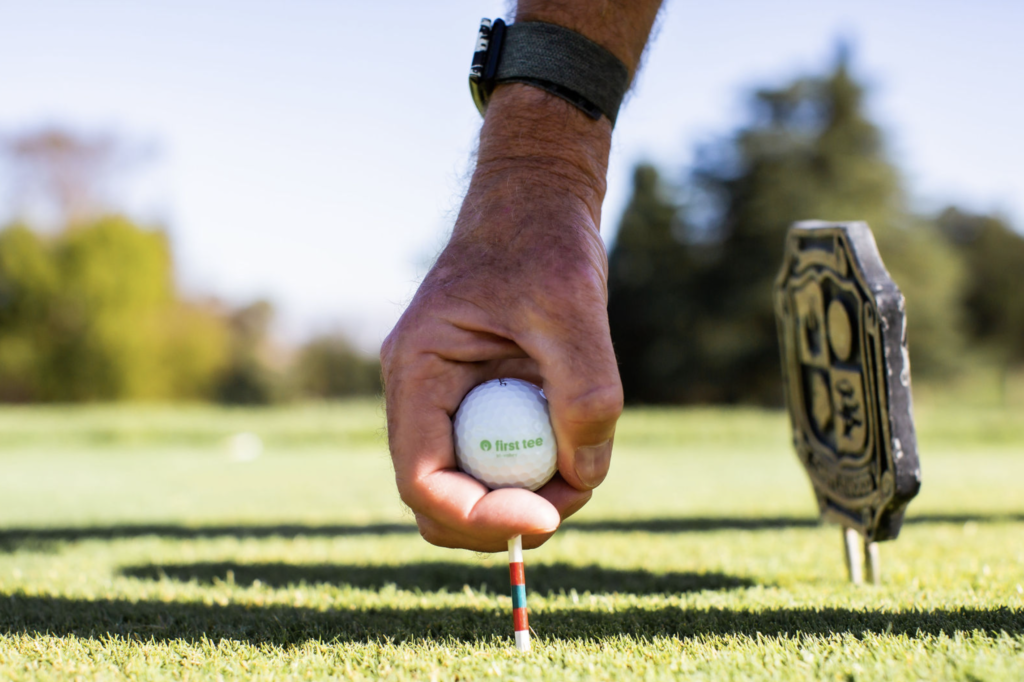 Phil Wente
Phil is the President of Wente Land and Cattle Company and Vice Chairman of Wente Vineyards where he headed the operation, expansion and redevelopment of the Wente Family Estate vineyards and its land development programs. Phil is a leading advocate for the Livermore Valley and Arroyo Seco as winegrowing regions and is actively involved in land use and planning issues in the Livermore Valley. Phil has been involved in the Livermore Valley Performing Arts Center, the Community College Foundation, the Board of the Tri-Valley Business Council and the Alameda County Agricultural Advisory Committee. Like his grandfather, Ernest Wente, Phil pursued his love of viticulture at the University of California at Davis, graduating with a degree in agricultural science and management.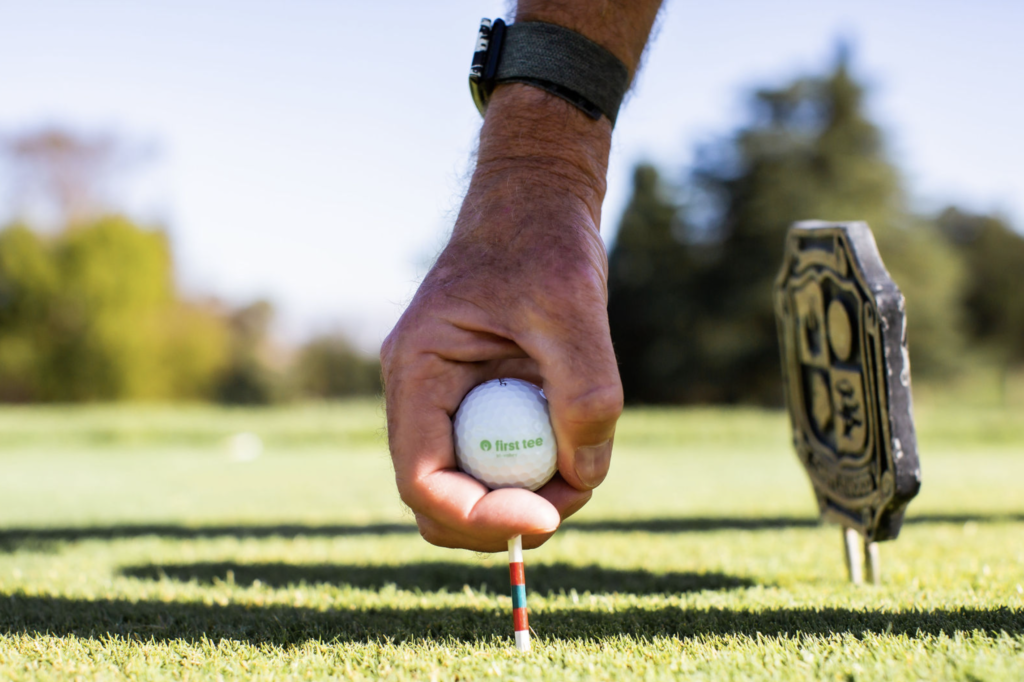 Keith West
With nearly a decade of audit and accounting experience, Keith West specializes in helping closely-held businesses balance their tax and financial reporting objectives. Keith works extensively with clients in construction, technology, manufacturing and distribution sectors. He is an expert in financial reporting for owner-operated private companies. Keith dedicates significant time to understanding his clients' businesses and owner's goals to leverage his knowledge to advise clients on the technical aspects of accounting, including revenue recognition, consolidations, foreign currency transactions, and inventory valuation. Keith's genuine interest in his clients helps to enhance their bottom line, manage tax liabilities, grow and, when appropriate, attract buyers of the company. Keith received his Bachelor's degree in Accounting and International Economics from California State University, Chico in 2008. He is a licensed CPA in the State of California. Outside of work, Keith enjoys hiking, reading, and baseball.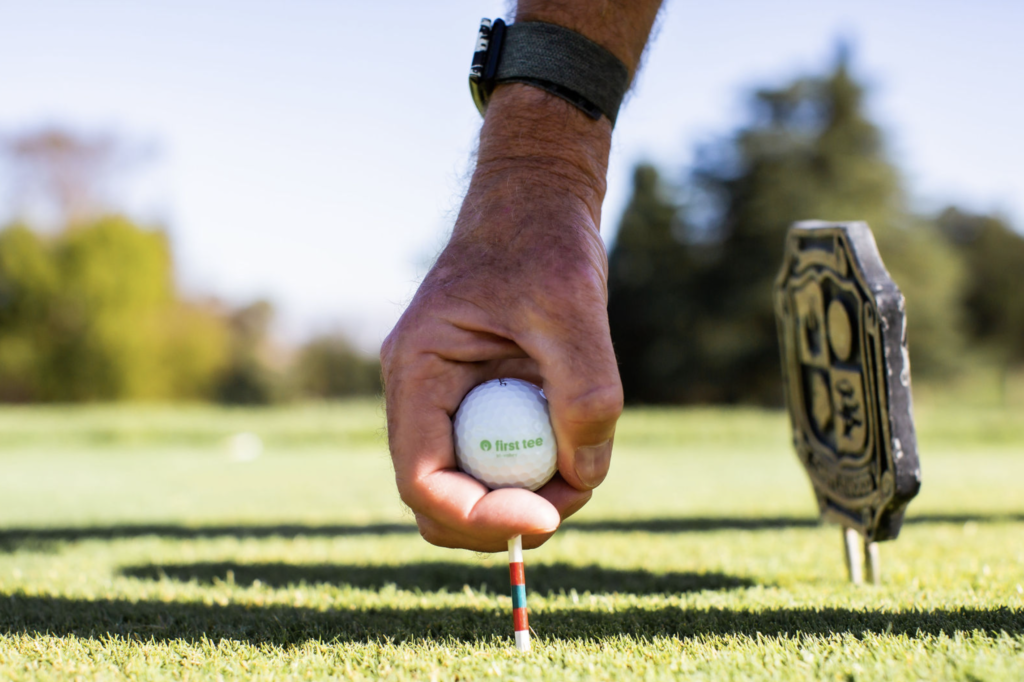 Mark Miller – Board Secretary
Mark is a former executive in the medical imaging healthcare industry where he spent over 30 years helping to manage sales and marketing organizations with successful companies. He spent most of his career with Acuson Corporation, the world's leading ultrasound imaging company up until their acquisition by Siemens. At Acuson and Siemens, he was VP of Sales for North America. Subsequently, he helped start Zonare, a silicon valley ultrasound company, where he served as VP of Sales and Marketing prior to and after its acquisition by Mindray, a China based medical company. In 2005, Mark was the recipient of the Medical Marketing Association's "Medical Marketer of the Year". Mark was first interested in golf as a youth when he caddied for members of the Elks Country Club in Grand Rapids, MI. He attended Albion College in Albion, MI where he received his BA in 1977. Today he enjoys golf, hiking, fitness, travel and spending time with his wife Karen, grandkids, and four daughters.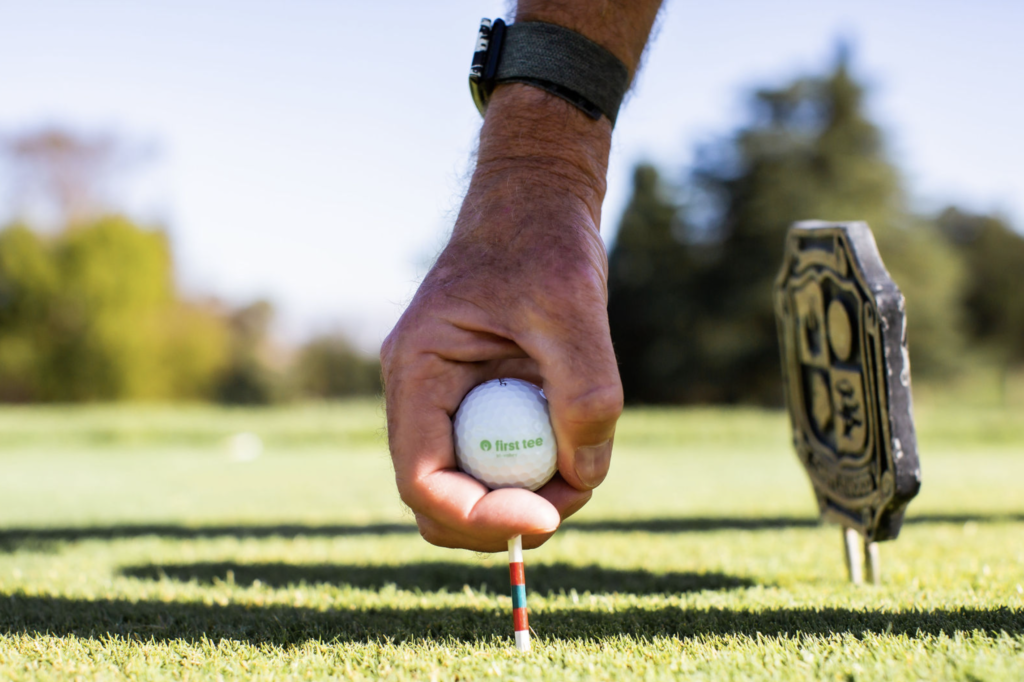 Bob Herzog
Bob opened his insurance offices 40 years ago, and since then it has grown to become the largest Farmers® Agency in the United States. Despite their size they still customize every policy to fit their customers needs, and have an emphasis on customer care and service. Bob has a passion to give back to his community and is proud to be working with the Wheel Chair Foundation, Down Syndrome Foundation, Shepherds Gate and the March of Dimes, along with The First Tee.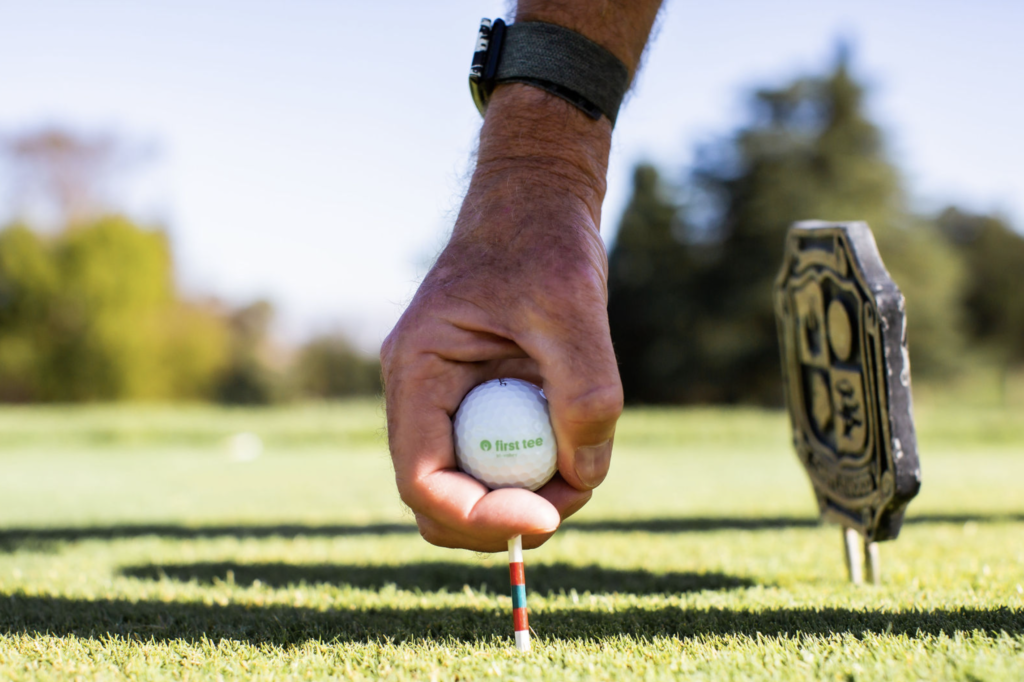 Todd Fischer
Fischer played college golf at the University of San Francisco, where he won two events. He also played on the Nationwide Tour and PGA Tour from 2001 to 2011. On the Nationwide Tour, 2001–02 and 2007–11, his best finish was a win at the 2002 Fort Smith Classic. On the PGA Tour, 2003–06, He had four third-place finishes: 3rd at the 2003 Greater Hartford Open, T-3 at the 2004 B.C. Open, T-3 at the 2004 Valero Texas Open, and 3rd at 2005 Reno-Tahoe Open.